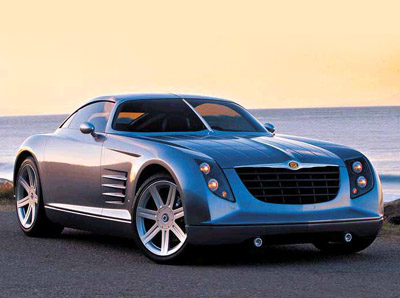 The two-seater arrived in 2001 as a concept car designed by Eric Stoddard with further refinement by Andrew Dyson before beginning production in 2003.
The Crossfire's fastback roof and broad rear fenders made for a rear end design that prompted automotive journalists to describe the new car's resemblance to American Motor's 1965-1967 Marlin. For example, Rob Rothwell wrote ...when I first espied the rear lines of the Chrysler Crossfire I was instantly transported back to 1965 and my favorite car of that year, the Rambler Marlin. Motor Trend" also noted the "provocative boattail theme" of the 2004 Crossfire's sheetmetal to that of the AMC Marlin's.
The name Crossfire refers to the two character lines that run from front to rear along the body sides crossing each other midway through the door panel. Conceived during the period of Chrysler's ownership by Daimler-Benz, the name also refers to the collaboration of the two companies.
Source by : Wikipadia.com